Edward Arriaga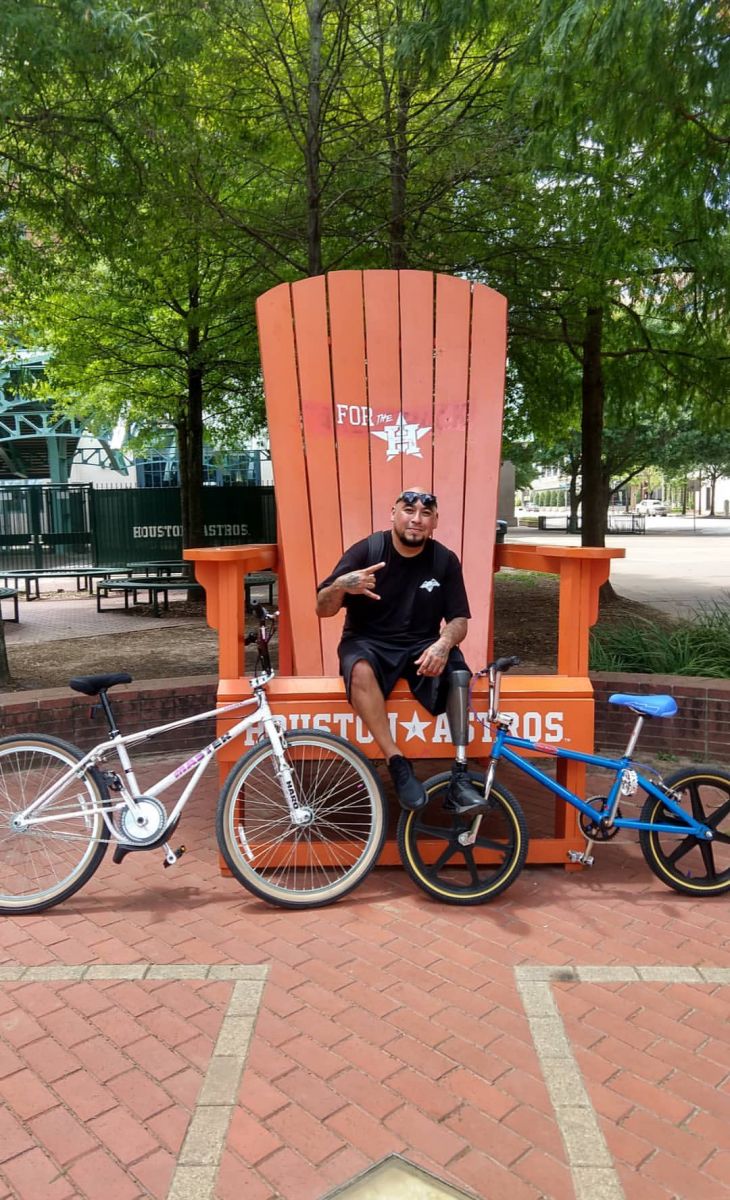 I'm Edward, I'm 39 and I live in Houston.
In 2016 I was in a motorcycle accident . My leg was too damaged, so it had to be amputated. Before this accident, I was a young man that had no limits on life. Since then, I have pushed myself and overcome great obstacles to be where I am today. I never let anything hold me back!
I have been a patient of Holmes Prosthetic for 4 years and I can truly say the entire staff goes above and beyond. Holmes Prosthetic is a blessing, they treat me like family. Jon has guided me through the process. Jon's staff always finds a way to fit me in and get the job done...all my experiences with Holmes Prosthetic have been a pleasure.
I enjoy making my own edits and sharing my exciting life as a blessed human being.
Sometimes traumatic accidents can be the best thing for you!