Staff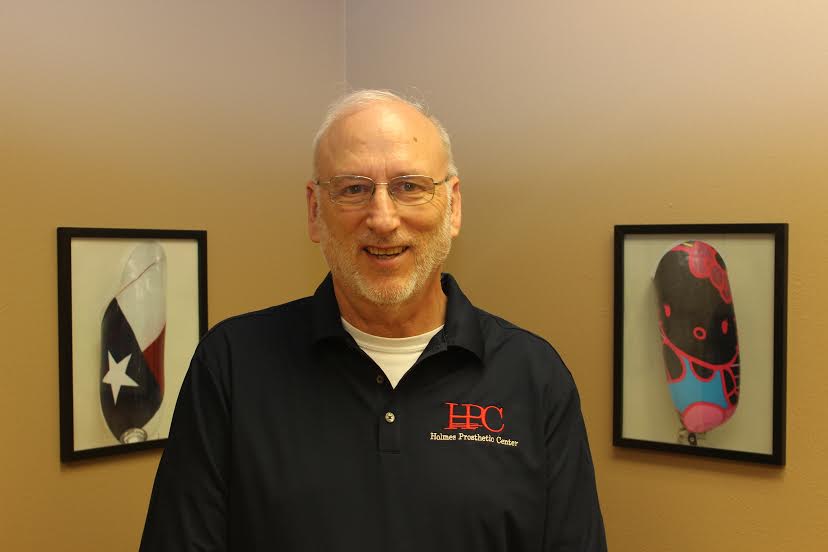 Jon Holmes
PT, CP, LP
Education:
- TWU School of Physical Therapy 1979
- Northwestern University Prosthetics/Orthotics Center 1984

Experience:
- Serving amputee's in the Houston area for over 30 years
- A preferred provider for the TIRR amputee clinic for over 20 years
- Consultant to the Shriner's Hospital amputee program for over 20 years

Bio:
After graduating from Physical Therapy school in 1979, Jon Holmes went to work as a physical therapist at Memorial Hermann Hospital specializing in Orthopedics. As the Senior Physical Therapist, he focused on amputees and their rehabilitation.

Jon graduated from Northwestern University Prosthetic-Orthotics Center in June of 1984. He continued to work at Memorial Hermann part time while he was a full-time employee of Muilenburg Prosthetics which allowed him to pay off his college loans, meet his wife and make many contacts and friends in Houston's medical community.

Jon's unique training and experience have led him to be a specialist in lower limb prosthetic devices and multiple limb amputees. Working with TIRR and The Shriner's Hospital allowed him to fit more amputees than any other prosthetist in the area and out of town.

Currently, Jon is on the faculty at Baylor College of Medicine in the PM&R Department, Texas Woman's University School of Physical Therapy and University of Texas Medical Branch School of Physical Therapy. He teaches medical residents and Physical Therapy students how to best care for their amputee patients.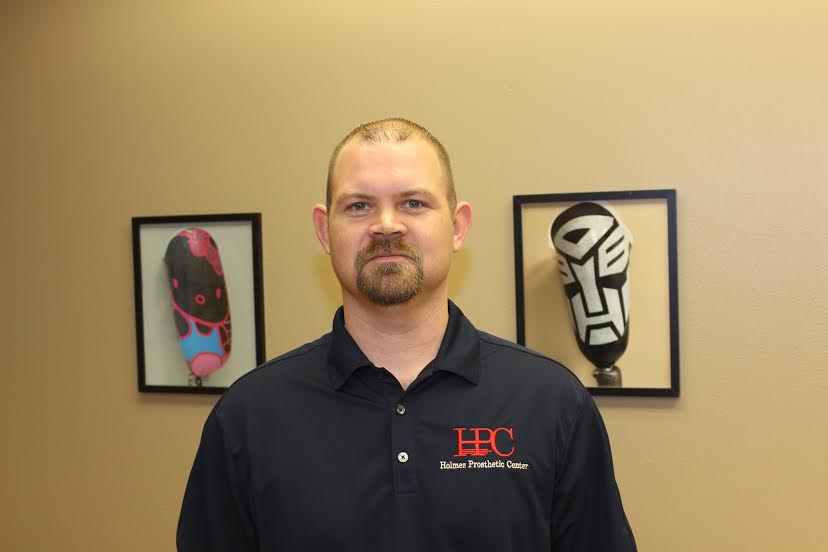 Sonny Wiggins
CP, LP
Education:
- B.S. in Biology from Texas A&M University 2005
- Prosthetic Training from Northwestern University Prosthetics/Orthotics Center 2009
Experience:
- Serving amputee's in the Houston area for over 12 years
- Worked as a technician for 2 years before becoming a practitioner
Bio:
Sonny was raised in Goliad TX along with his two older sisters. He moved to Houston in 2005 after graduating from Texas A&M. He started working as a prosthetic technician in 2006 and decided to return to prosthetic school to become a Certified Prosthetist. He has been serving amputees in the Houston area since graduating from Northwestern University's Orthotic and Prosthetic program. He currently lives in Sugar Land TX with his wife Jenny and their three young daughters Blair, Tessa and Makay.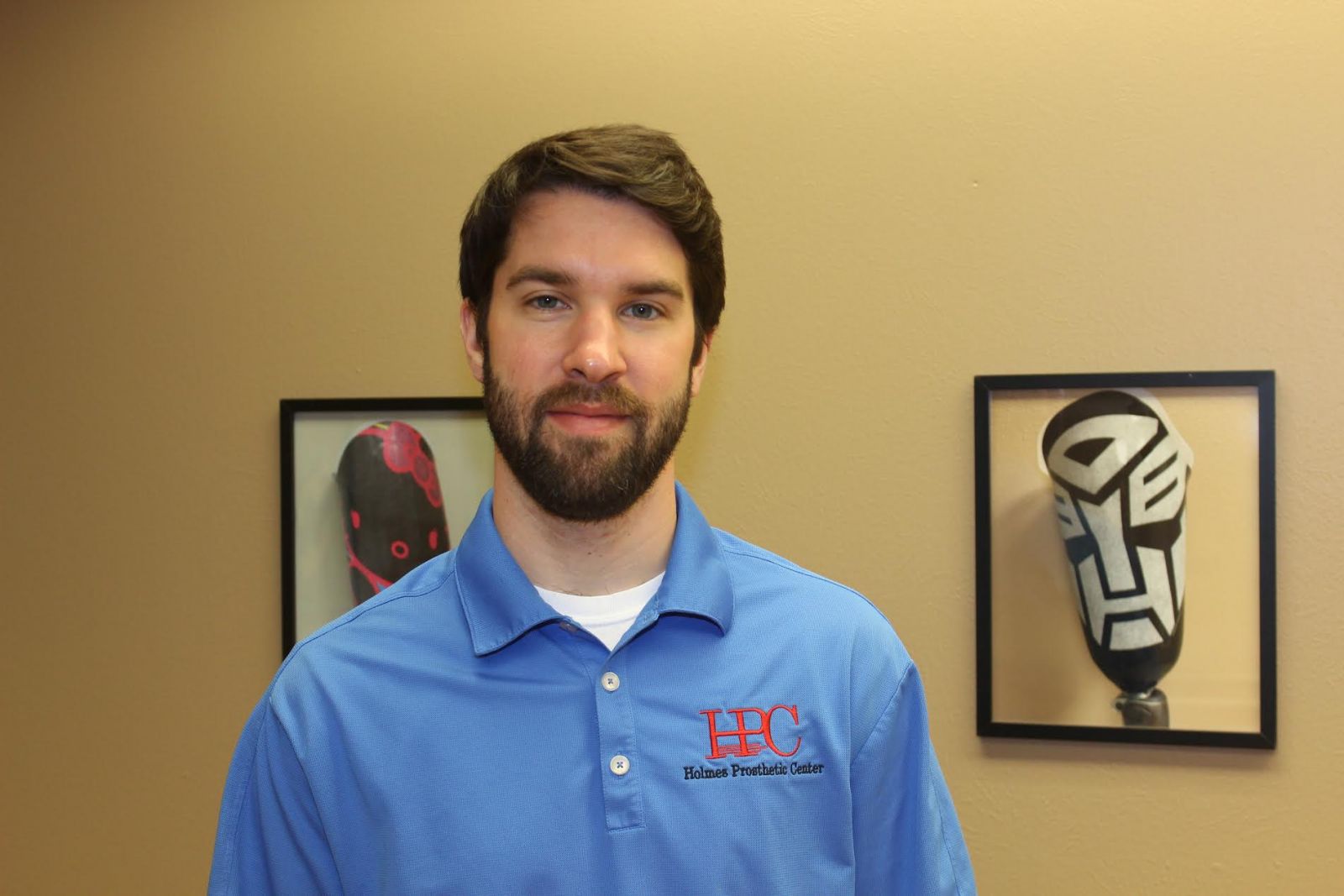 Bill Klinger
CPO, LPO
Education:
- B.S. in Bioengineering, Pennsylvania State University, 2010
- M.S. in Orthotics and Prosthetics, Baylor College of Medicine, 2015
Bio:
After graduating from Penn State, Bill worked as an engineer with Westinghouse Electric Company in Pittsburgh, PA. In 2013, he decided to return to school for Orthotics and Prosthetics. This decision allowed him to join his passion of human body mechanics and his desire to work directly with people. He was part of the inaugural Baylor College of Medicine O&P class in Houston, TX. Bill completed an 18-month residency at six different prosthetic and orthotic practices around the country which exposed him to multiple methods of O&P care. He returned to Houston to begin his career with Holmes Prosthetic Center. Outside of work Bill enjoys experiencing the different restaurants in Houston, watching sports, and spending time with friends.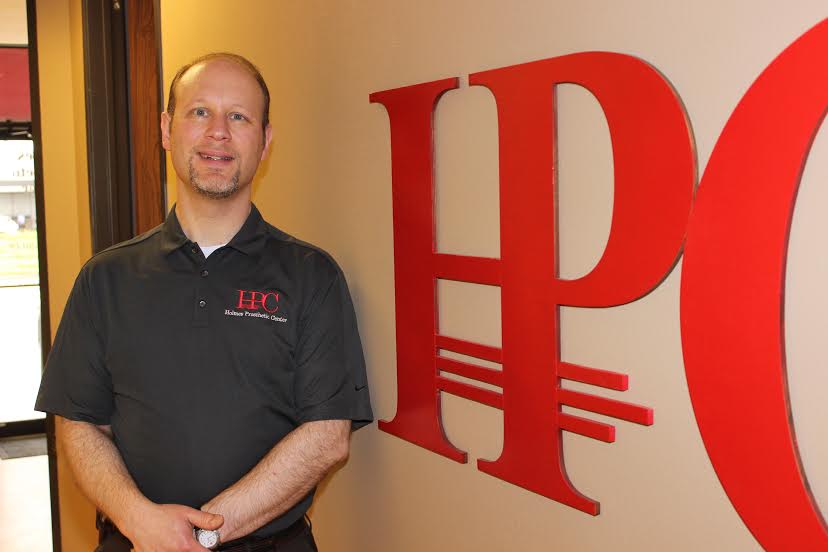 Joshua B. Utay
M.Ed., CPO, LPO
Education:
- B.S. in Sociology from Texas A&M University, 1997
- B.S. in Prosthetics and Orthotics from UT Southwestern Medical Center, 1999
- Master of Education, Healthcare & Kinesiology, from University of Texas at Tyler, 2010
Experience:
- Practiced orthotics and prosthetics for nearly two decades and in a variety of settings including pediatric and adult, institutional and private, and in Houston and Dallas / Ft. Worth.
- Assistant Professor and Founding Assistant Program Director for Baylor College of Medicine's Orthotics & Prosthetics Program.
Bio:
A native of Dallas, Joshua attended college in Texas and has practiced prosthetics and orthotics in Houston beginning in 1999. He sought mentorship of clinical prosthetics by Jon Holmes before graduation and was trained by Jon directly beginning in a prosthetics residency and for years of practice afterwards.
Citing inspiration in professional fulfillment from clinical practice, Joshua enrolled in a master's program in 2007 in order to qualify as an educator in O&P. He was recruited as a founding faculty member of Baylor College of Medicine was recruiting clinicians to begin a new masters-level O&P training program in the Texas Medical Center in 2012. While maintaining clinical involvement with Jon, Joshua currently teaches Lower Limb Prosthetic Management, Pathophysiology for O&P, Ethics for O&P.
He lives near the Texas Medical Center with his wife Netanya and their dog Cleo.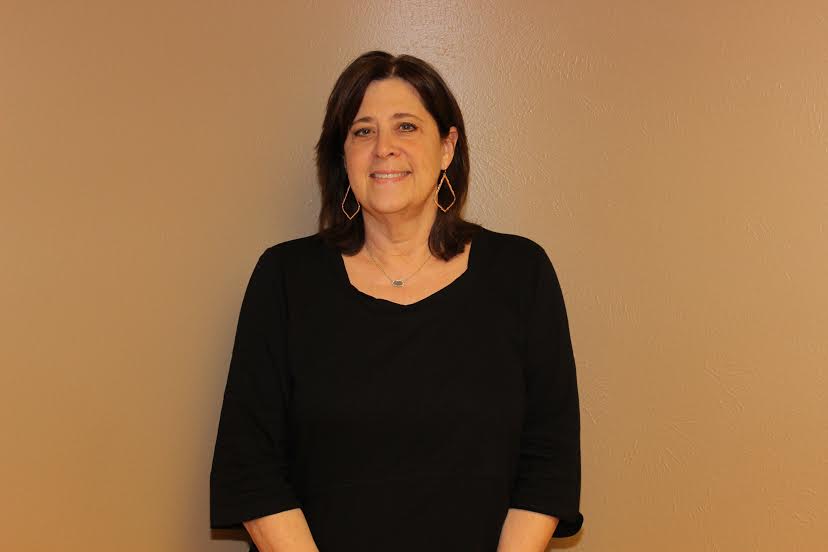 Nancy Holmes
Education:
- B.S. in Recreation Therapy from Illinois State University
Bio:
For over 10 years, Nancy has overseen Accounts Payable and Receivable at HPC, as well as any other responsibilities that need fulfilling to maintain the efficient provision of all care and services at HPC. She has been married to Jon over 30 years, and they have three grown children.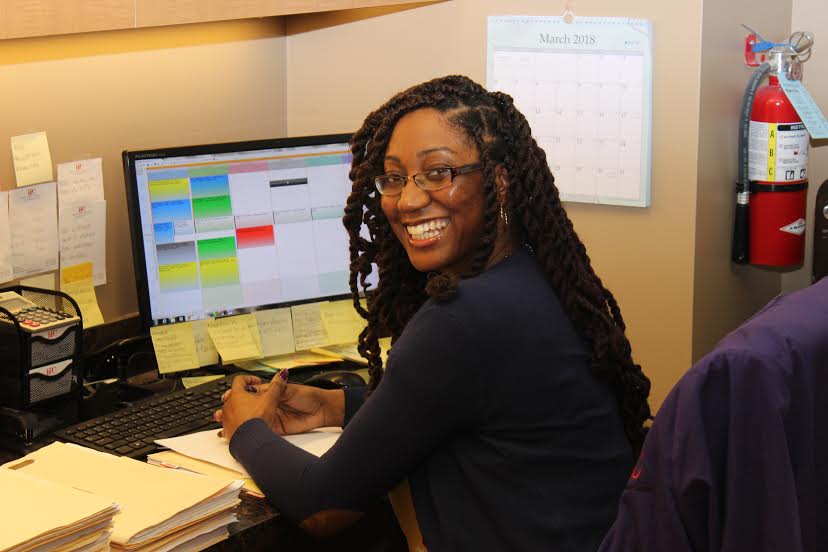 Niki Brooks
Bio:
Growing up in a household so engaged in proactive healthcare and general well-being, Niki's passion has always been patient care and advocacy. Niki opted to train for assisting patients and clinical settings by specializing in insurance verification & billing procedures. She skillfully navigates the complexities of third-party funding "behind the scenes" and is known by her own, common refrain: "I'm here to help you with anything regarding insurance plans, coverages, and benefits." In her spare time, she guides interior design projects and is planning her upcoming wedding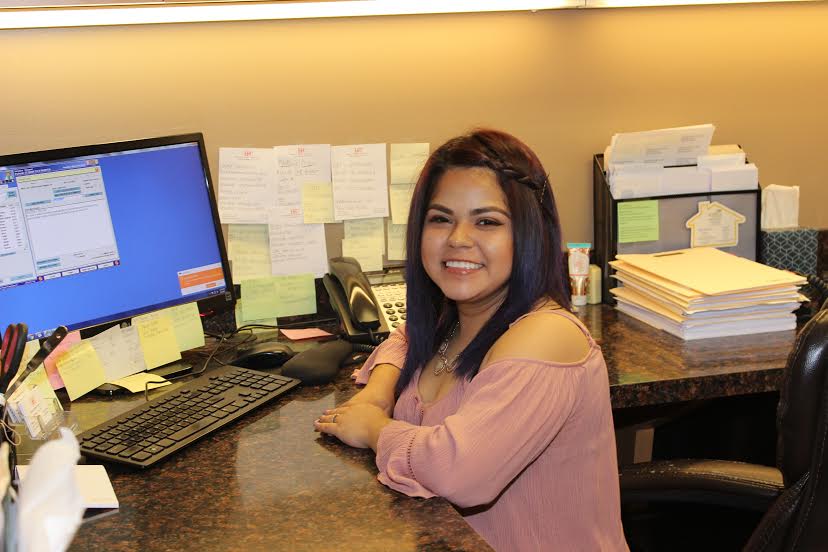 Veronica Vazquez
Bio:
Veronica's innumerable roles at HPC often begin with helping new patients with intake forms and processes and progress with verifying insurance coverage, translating from Spanish as needed, and even pursuing and securing health insurance contracts. A lower-limb amputee herself of nearly five years, Veronica had been steeped in prosthetic concerns and priorities long before she officially joined the HPC team professionally. She feels her experiences as an amputee allow her to understand patients better and convey meaningful reassurance when possible. In her personal time, Veronica enjoys walking her dog in the park, working out, and spending time with family and friends.